I recently went to a photography convention, there were some great speakers and as I was listening to them I couldn't help but be more enthused about my craft. I have often wondered what type of photographer am I? I love
Landscapes
and
Travel
on the other hand
Street Photography
and
Portraits
really connect me to people and I find myself wanting to savour those touching, emotional and poignant moments through my images. For me wedding photography is a blend of all of these disciplines. You have great locations with stunning vistas coupled with the chance to see people all gathered together to share their joy for the happy couple. When you think of it like this of course being a wedding photographer makes sense as it combines all of my photographic styles in one neat package.
I thought I would write a blog about a wedding that I shot last autumn, with the aid of another photographer Jodi. We have worked on a number of weddings together and unlike other types of photography it really makes sense to have another photographer who you trust with you on the day to ensure that you are able to cover the range of photos needed for the album. I have done other weddings since this one, however, Jennifer and Dennis' wedding really chimed with me as there were a number of features which I feel made for an interesting wedding to shoot. The wedding took place in Epping Forest and to my mind there is no better place to have a wedding in Autumn than in a forest, the colours on the trees were amazing making the landscape photographer in me quite giddy.
Jennifer lost her father some years ago and wanted to include him in her big day and even though he could not be there; his presence was felt strongly through her gestures and the details on the day. She was very clear with me that she wanted to have some have photos of a locket containing his picture which she kept with her throughout her day. Jennifer also visited her father's grave and wanted me to take photographs for her own record of the day as aposed to having the shots for her wedding album. Jennifer kindly allowed me to use one of the photos for this blog and notes that they were very important photos to her, which helped to reinforce her sense of her father sharing the day with her.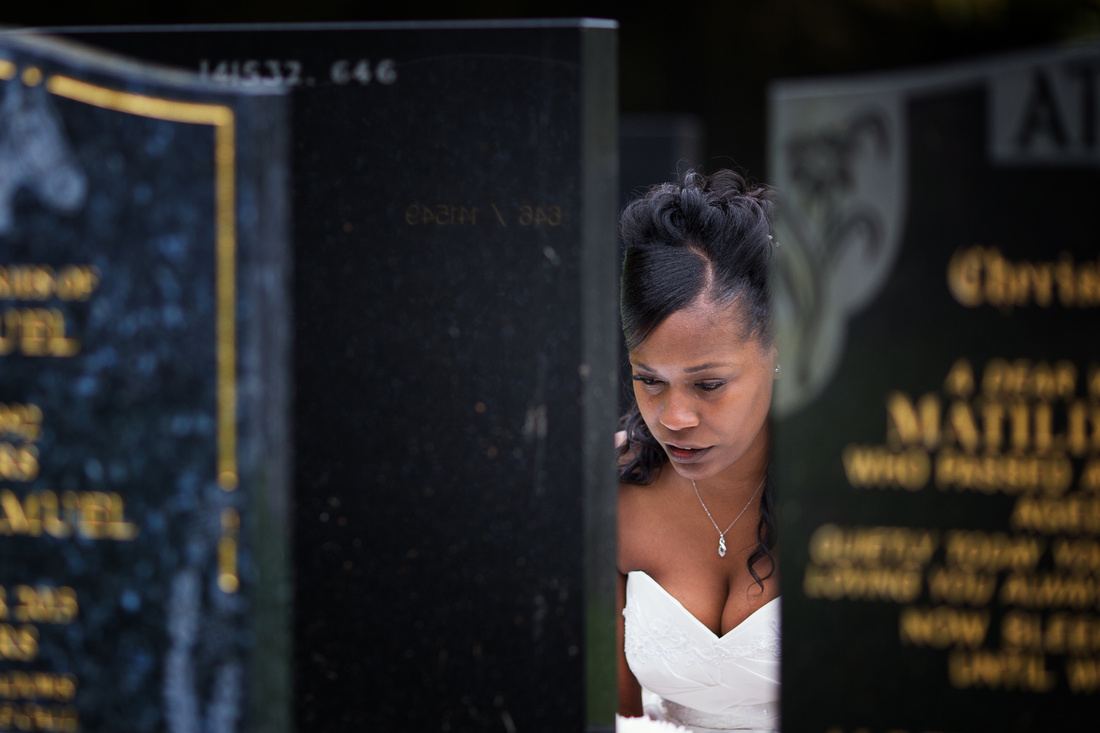 The set of images that we took at the graveyard were incredibly emotional for me as a photographer and I completely understand why Jennifer wanted them to be taken. I lost my mother 12 years ago and am getting married later this year. Her loss will be felt strongly at my wedding and the thought of all the moments that she will miss on my special day upsets me greatly. Therefore I feel I was able to empathise in some small way with the significance that these images hold for Jennifer.
Following the graveside photos we were able to capture a lighter moment in the beautiful and calm surroundings of the cemetary before going to the venue to meet with Dennis and getting the ceremony underway.
Jennifer and Dennis were married in the presence of their nearest and dearest, some of their guests were real characters and made for some great photos as they just couldn't contain their excitement for the newlyweds.
The colours of the trees made a beautiful backdrop for the couple shots and photos of the wedding guests following the wedding ceremony. This was a great time of year to get married at Epping Forest.
The children where able to enjoy some downtime in the forrest away from the formalities of the day.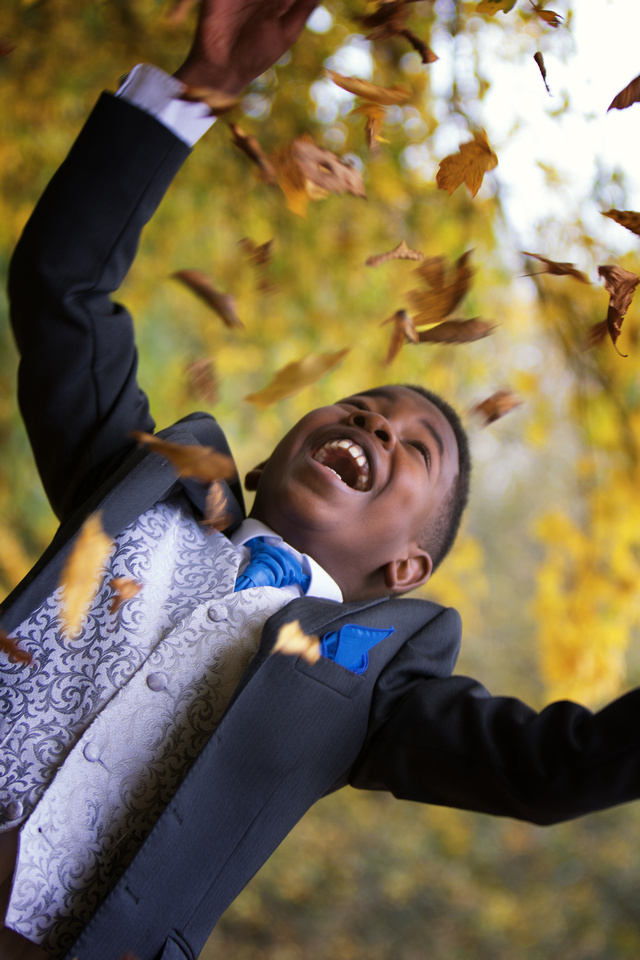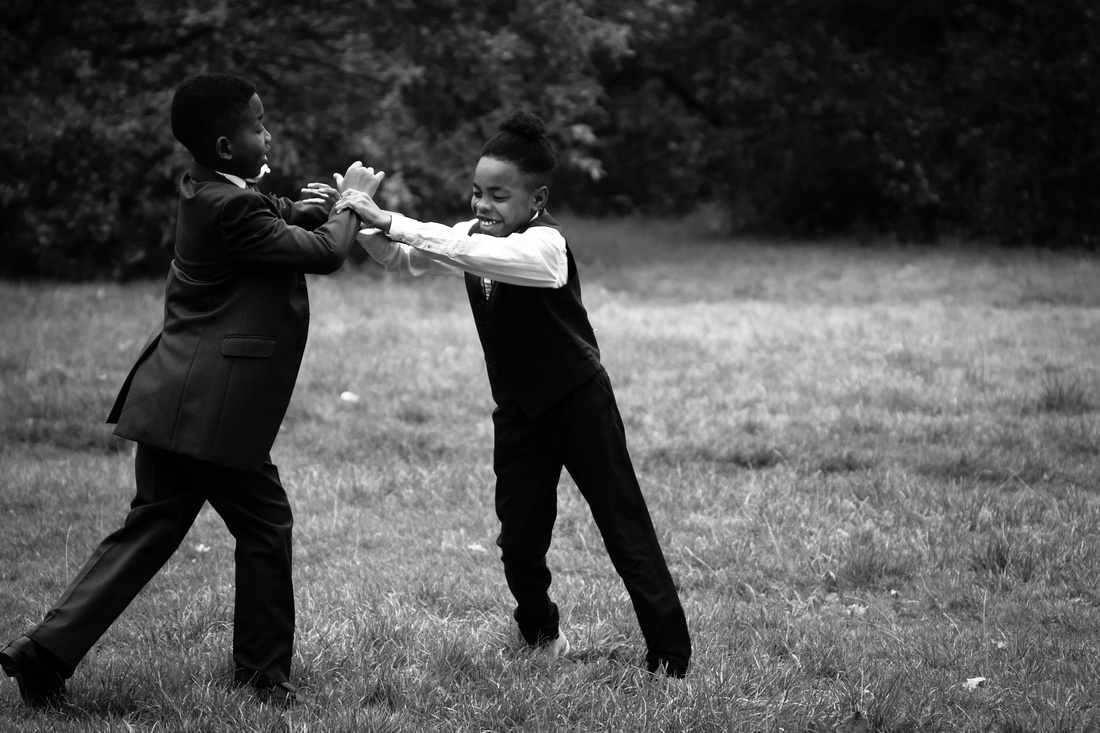 After a long day the couple danced the night away. I had a truly wonderful time photographing their wedding and wish Jennifer and Dennis many years of happiness in their new life as husband and wife.