So it's bonfire night and I'm sitting alone in my new house with a glass of wine thinking about writing my first blog. I can hear the pat pat pat of the fire works outside and I feel quite cosy being indoors already having made my way through said glass of wine. I have had a plan to write a blog for a while now and have not committed to it for one reason or another, but the truth is that I have not known how to start a blog or what to write about. So I thought I would discuss the recents firsts that have I encountered that are mainly due to writing this blog and the time that I spent in the dominican republic a few weeks ago.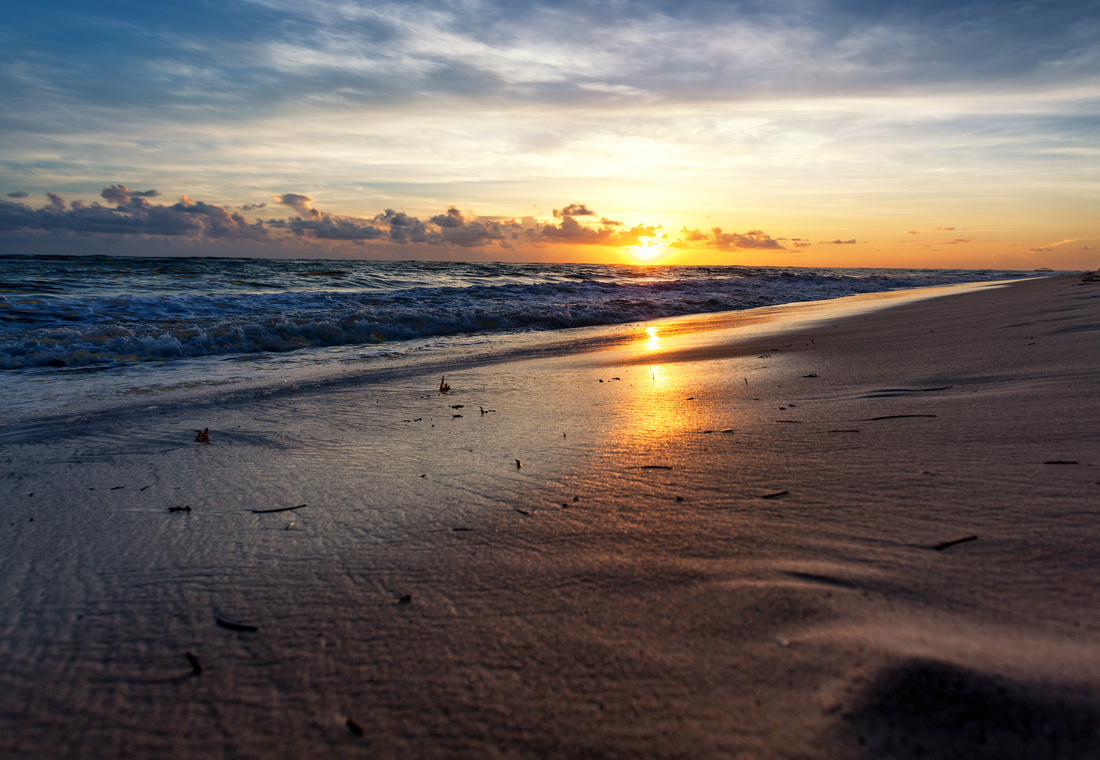 I stayed in Punta Cana, in the Dominica Republic, which was the first time I have set eyes on the atlantic ocean and this photo is the first sunrise that I have experienced in this part of the world. I stayed in a resort with a private beach that had stunning views and breathtaking vistas. I have to say that at 6:30 in the morning before the hordes of sun-worshipers, windsurfers, Kayakers and paragliders invaded the beach this was the epitome of paradise and sitting here now in my house where it is a mere 14 degrees outside, which lets face it is very mild for this time of year, I wish I was back on that beach. But you can't have everything and I'm grateful for the time that I spent there.
During my time in the Dominican Republic I like many people experienced a few "firsts" for example this was the first time I had sampled the local rum "Mamajuana" which is a brew of twigs, herbs and bark mixed with red wine and honey and it is very potent, in fact the locals blame their growing population on the consumption of this heady brew. However, they drink this stuff like it's water and encourage everyone else to do likewise. The crew of local excursions were foisting drinks on to unsuspecting tourists like it was candy and in the next breath were advising that people drink responsibly, however, there was a naive and laissez a faire attitude towards alcohol among the locals and whilst I had heard of the odd person who became ill through too much alcohol consumption. Most people were sensible and a good time was had by all.
Another first which was a favourite for me was the first time I saw a live star fish. We took a cruise out to Saona Island, which is a national park made famous by film makers for films such as the Blue Lagoon and the Bounty Advert. I loved the fact that there were starfish living in the clear blue waters of the protected park. The island had a calm tranquility that was only spoiled by the number of tourists that would turn up on excursions to view the natural beauty in their droves every day. However, I am comforted by the fact that the island and it's ecosystem is protected by law in it's status as a national park.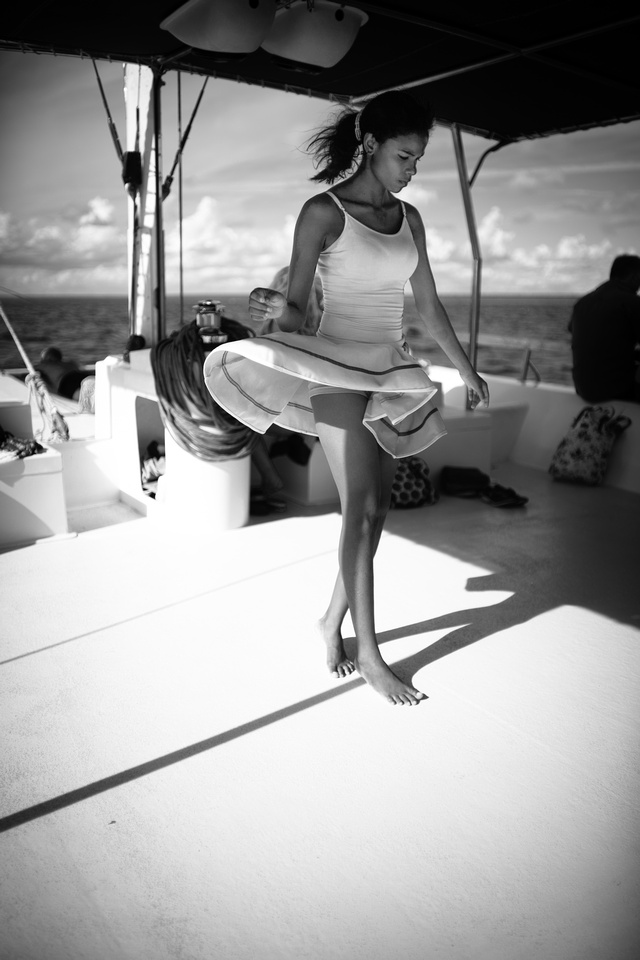 On the way back from Saona Island is where I had my first caribbean dance. I have to say this was not my finest or most graceful hour, however, Laura, my partner, enjoyed watching me flail around on the catamaran that was taking us back to Punta Cana. She did not try to intervene as she was having too much fun watching me awkwardly navigate myself around the dance space with an expert trying to show me the finer points of her caribbean moves. I am forever grateful for her belief in me but I will not be entering strictly come dancing this side of christmas, that's for sure.
During my time in Punta Cana I experienced my first tropical storm, most nights for the first week. These were very regular electrical storms. In the main I was grateful as the heat at the time was unbearable when coupled with the high humidity. The storms would bring some welcome relief and provided an excellent source of dramatic entertainment. Laura and I would love to sit and watch the storms during dinner and later try to capture them on camera. Above is a good example of the type of scenes that we were regularly greeted with during our evenings in Punta Cana.
Another first for me was my first International Wedding. I was fortunate enough to be able to photograph the Wedding of Laura's brother and his betrothed. This was the first time I had been to a wedding outside of the UK and I was not sure what to wear as the weather was hot and humid and a 3 piece suit, not only felt wrong but would have been very uncomfortable. In fact some of the spectators were in bikinis and speedos so I felt rather smug as I had dressed up given that I was wearing Chino shorts and a white linen shirt. Ultimately though it was a fantastic day and I felt privilaged to be able to document and share the day with the lovely couple.
Prior to the wedding I was able to catch my first big wave, this was a bit of a disaster as I used a water proof bag to protect my camera which ended up splitting resulting in the bag taking on water and my camera spending 10 days in a bag of rice trying to get better. At the moment the poor little critter (camera) is still not well as it can only take one photo every 3 seconds any faster and it throws a fit resulting in me having to turn it off and restarting it. At least it had some adventure and I am hoping that with the right support it will be ok again soon, depending on my insurance company, fingers crossed they're understanding.
Along with the other firsts that I have recently experienced I got to meet the local people of Punta Cana who were very warm, welcoming and accepting of Laura and I. They were deprived, however, they were very happy at the same time. It made me question a lot about our values and how we measure success in modern life. I found that these people worked very hard for very little yet were able to live happy and fulfilling lives enriched with genuine affection and care for others and their families. Perhaps deprivation is relative and we can learn some lessons from their values and way of life.
I hope you have enjoyed my first blog please feel free to comment and I will attempt to respond quickly.